What we need nowadays is a comfy home that is safe and innovative at the same time.. A 2-level house concept is appealing in construction and design, but the staircase needs to be designed perfectly in order to define its homeowners' lifestyle and their primness.
Staircases come in different forms, shapes, and designs. You can choose either a minimalist staircase or a contemporary one. The truth is, the staircase should match the overall design of your house. So, if you are looking for a spectacular design that will trend this upcoming year, this article will help you out by providing some modern staircase ideas that will absolutely rock this 2022.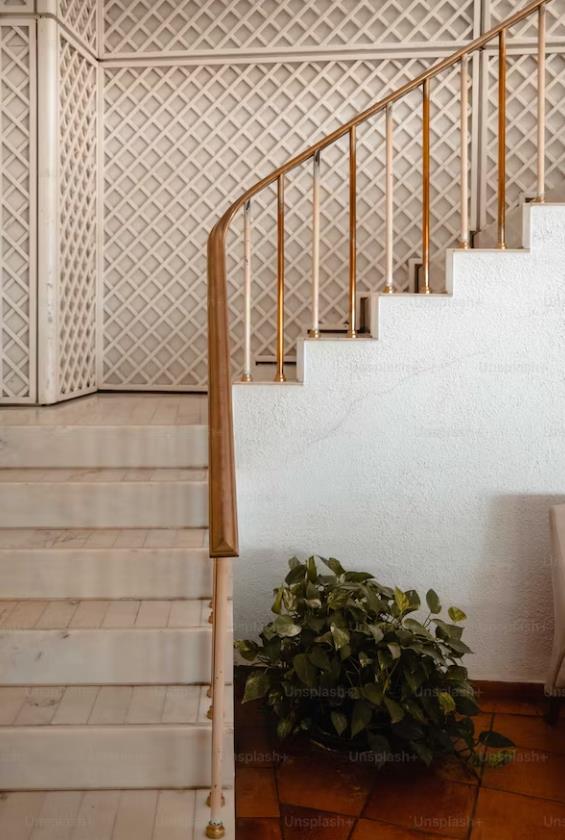 8 Modern Staircase Ideas
Below is the list of modern staircase ideas you could try in your sweet home:
1. Wooden Staircase with Metal Railings - This design is perfect for anyone who likes the look of a traditional design but wants to make it feel more modern and fresher. The metal railing adds an element of sophistication, while the wood is warm and inviting.
2. Wooden Staircase with Glass Balustrade - Another simple but astonishing design. The glass balustrade adds an element of elegance, while the wood is comforting. it is very ideal for any upscale home decorating style.
3. Circular White Steel Staircase - These types of staircases are quite expensive so they might not be ideal for everyone but they do look incredible when done right! It is also one of the most popular styles in today's contemporary world. This circular staircase is made from white steel tubing cut into circles. It is connected together with smaller pieces of tubing around the edges where needed for security purposes only, the rest is left open so light can pass through!
4. Shallow-sloped Straight Wooden Stairs - This design is simple yet elegant. It provides a relaxing atmosphere in the house and can be used as a focal point in any room. If you have a small space to work with, then this design is perfect for you!
5. Black Stairs with Velvet Railing - This design is perfect for those who want something unique and different for their home. The black color on the stairs gives them an artistic appeal, while the velvet railing adds to its stunning and mysterious beauty even more!
6. Rustic Staircase with Black Metal Railing - This design has an industrial touch to it which makes it look unique and interesting at the same time! The metal railings give the staircase an industrial feel which makes it look sophisticated yet stylish at the same time!
7. Glass Steel Floating Staircase - This is one of the best and most unique designs that you can ever try in your house. It has a glass steel handrail with black metal balusters and treads. The floating staircase is attached to the wall to give it a more contemporary look.
8. White Staircase with Monotone Carpet and Vertical Railing - This is another modern staircase idea you can try in your sweet home. The stairs are made of metal and have a white color that matches the carpet perfectly. The railing is also made of metal and has vertical bars on it which make the whole staircase look more elegant and luxurious.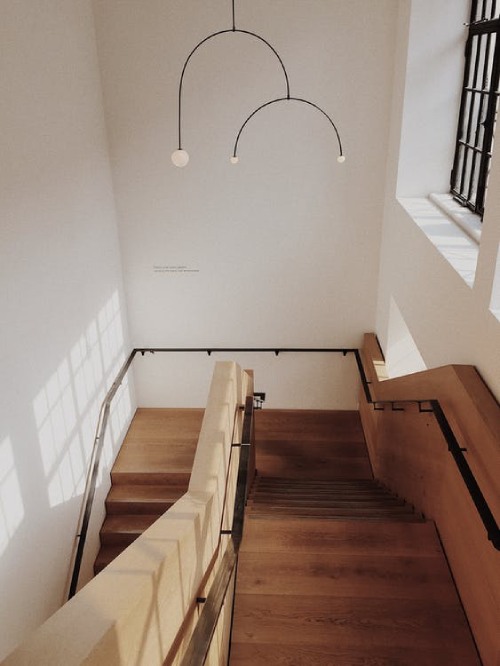 Conclusion
As we've seen, there are many creative possibilities that you can use to design your own modern staircase. This may be slightly more expensive than installing a normal one, but it will also give you much better results. You will be adding a unique and stylish element to your home that you can be proud of for years to come. We hope you have enjoyed it and can be inspired by your favorite designs in the list above. The future is bright for home decor trends and we look forward to seeing even more staircases rise up and stand out!